Corporate architecture is part of the brand-building process. It helps companies showcase their style and communicate a consistent and polished message, simultaneously generating trust in their customers.
A corporate environment should instill confidence and security in customers while inviting them to feel comfortable, as this commercial space is one of the most influential touchpoints in the final stages of a purchase decision. That's why it is essential to influence customers' disposition through the message we are capable of conveying by making good use of corporate interior design. To achieve success, quality must be accompanied by other attributes such as innovation and design that elevate our customers' perception of our brand.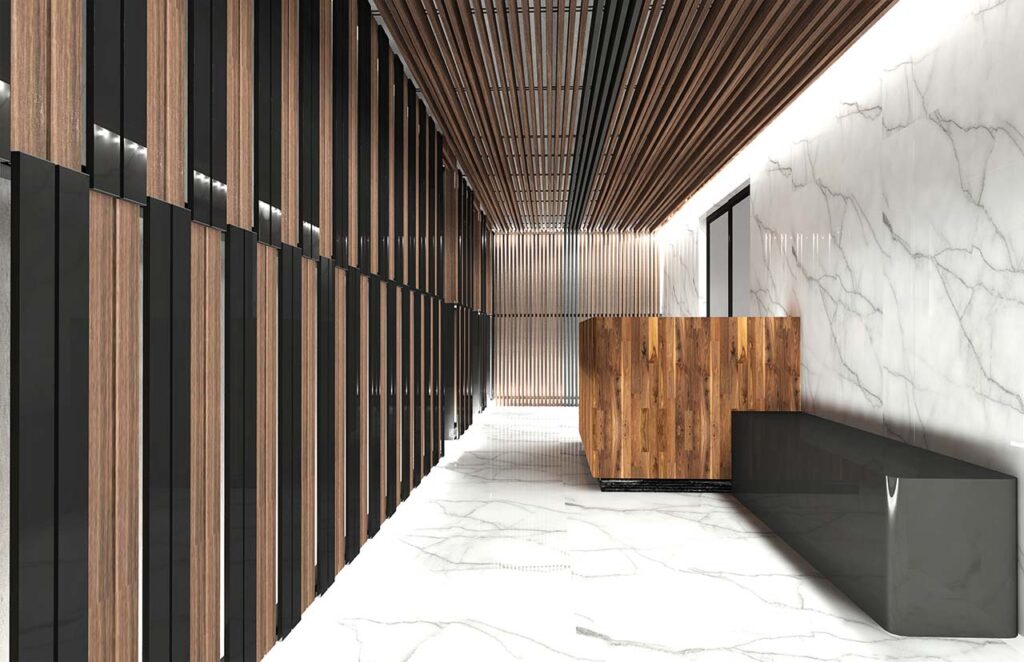 The shapes and finishes offered by our systems for wall and ceiling design play an extremely important role as they create the backdrop where both clients and employees interact. To accomplish this, we have incorporated over 380 finishes and textures into our proposals, using aluminum profiles, allowing us to address the unique design needs of our clients in a differentiated and personalized manner. Such a diverse offering ensures that your face is not just one among thousands.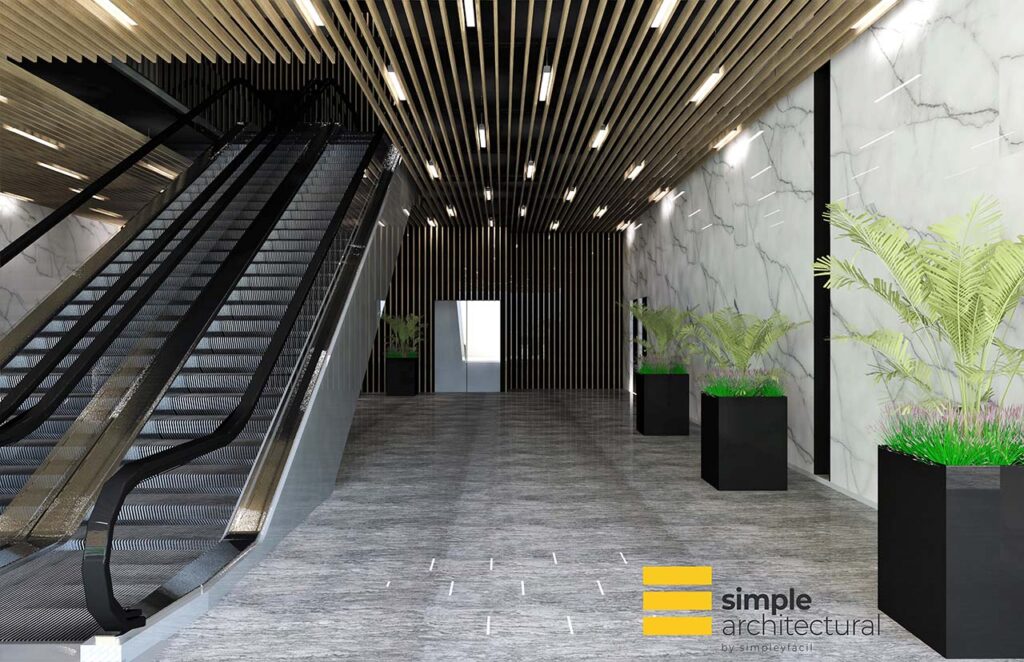 Although our brand presence among interior design firms that cater to corporate architectural design is minimal at the moment, the experience we have gained in designing these same systems for ventilated facades has allowed us to present new and surprising proposals. This experience also foresees strong growth in this discipline. That's why we are confident that Simpleyfácil is already part of the new corporate culture in interiors.