Today, ceilings or false ceilings have gained prominence as they have the ability to make a significant impact on space decoration. They have become essential elements of interior design that can project the image, style, and character of an establishment or create an atmosphere of curiosity, elegance, and modernity by incorporating ideas and designs with architectural features.
Simple Architectural's linear ceilings are composed of diverse architectural forms that modify the perception of volume in spaces, while inviting us to combine colors and textures to create dynamic environments that interact with the viewer. They are vibrant and ever-changing surfaces that respond to the perspective from which we observe the ceiling.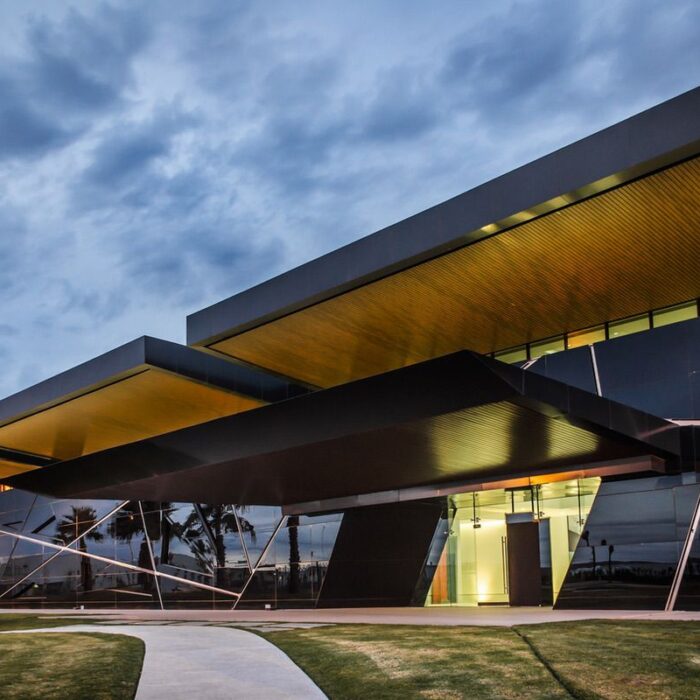 Our linear ceilings are also ideal for exterior applications in terrace projects, canopies, or facades overhangs. They can remain in perfect condition for many years, withstanding adverse conditions such as rain, snow, humidity, and heat.
Our extruded aluminum or PVC ceilings are available in a wide variety of finishes that bring personality and warmth to your spaces. They come in solid colors or laminates that realistically reproduce the appearance and texture of a variety of woods.
Undoubtedly, it is an alternative solution to natural wood, which requires a lot of care due to its sensitivity to the environmental conditions. Our Woodgrain finishes will remain unchanged over the years, without requiring maintenance.