The V Series features 8 different sizes of louvers that protrude perpendicularly from the façade plane to create shade and prevent direct sunlight from impacting the façade or the glass, thereby improving its thermal efficiency.
The system allows for the installation of vertical supports up to a maximum of 2.00 meters while still ensuring its resistance to wind class 5. This feature makes it suitable as an alternative protective element in hurricane-prone areas.
By effectively blocking direct sunlight, the V Series helps reduce heat gain and maintain a comfortable indoor temperature, thus contributing to energy savings and enhancing the overall thermal performance of the building. Additionally, its robust design and resistance to high winds make it a reliable solution for regions prone to severe weather conditions.
Whether it's for residential, commercial, or institutional buildings, the V Series provides an effective shading solution that combines functionality with aesthetic appeal, allowing architects and designers to create visually appealing facades while prioritizing energy efficiency and occupant comfort.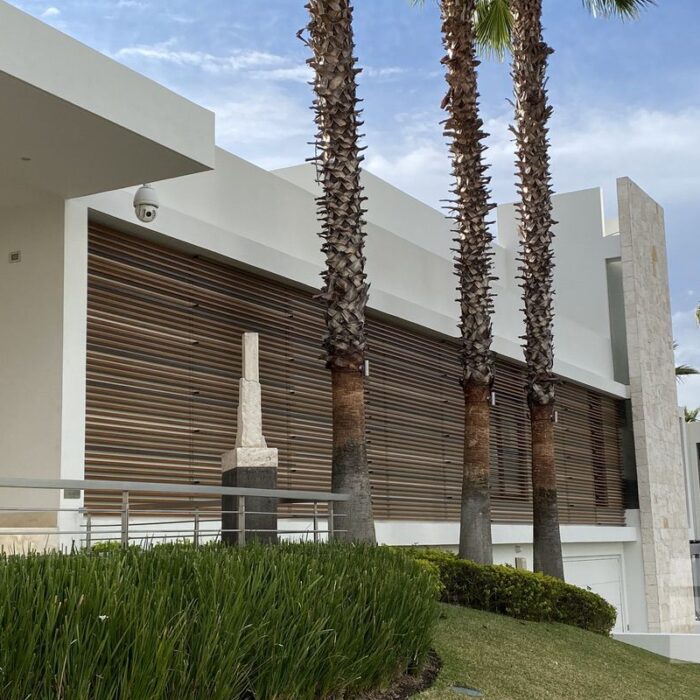 Combining different volumes for a custom design
The V Series offers us the possibility to customize the facade by freely combining all the models, creating different volumes and degrees of openness that allow us to adjust the light flow according to the project's needs.
The different sizes of slats can be installed individually or in combination, sharing the same perforated support.
The different sizes of the slats and spacing options of the V Series offer a wide range of application possibilities in facades and interiors, such as wall claddings and ceilings, or in the design of pergolas.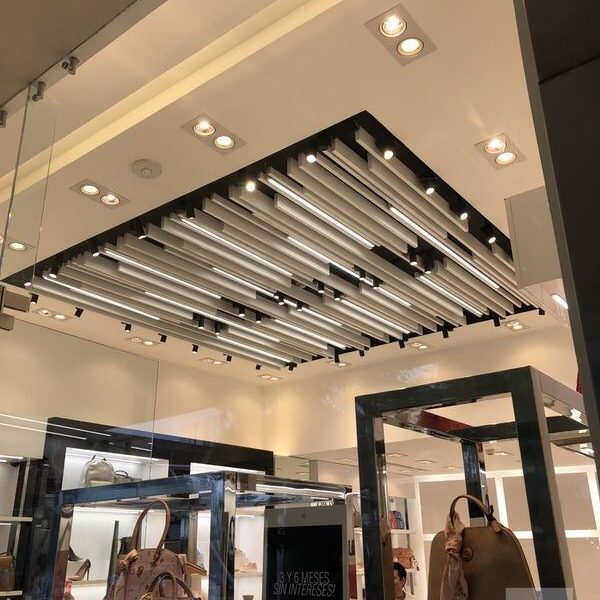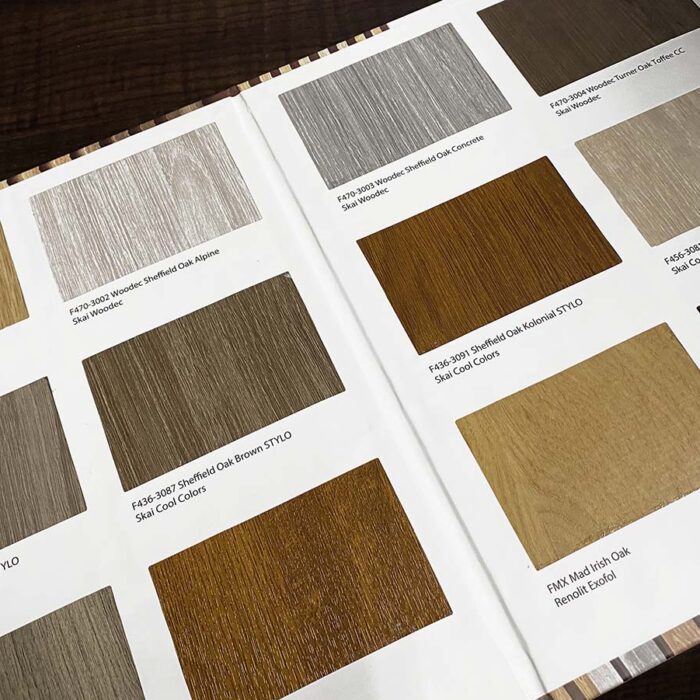 A high-quality proposal driven by a wide range of laminated finishes that rival the natural appearance of wood.
These types of coatings applied to the aluminum profiles of our various products only require cleaning once a year with water and mild soap. The colors remain unchanged even with direct exposure to sunlight.