Linear façades, our proposal for ventilated facades
It is an exterior enclosure system that allows regulating the temperature inside the building by creating a moving air chamber, optimizing thermal and acoustic insulation.
The intermediate chamber reduces thermal jumps between parallel structures, eliminates direct radiation, and consequently contributes to the protection of the building envelope.
Additionally, it helps protect the building envelope by eliminating the direct action of environmental agents such as radiation or rain.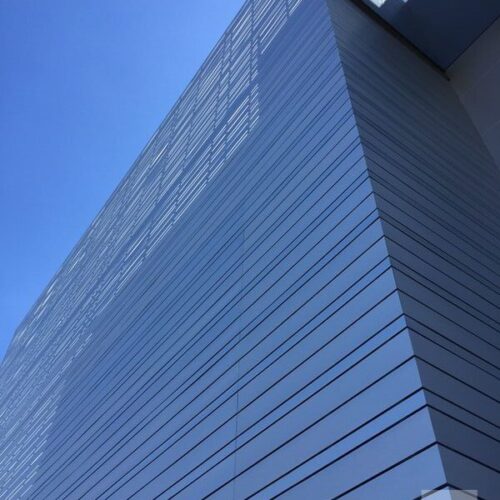 Passive cooling of the building envelope
The natural ventilation provided by these systems becomes the most efficient strategy for passive cooling of the building envelope and becomes more relevant in places with higher solar incidence. During cold seasons, Simpleyfácil ventilated metal facades act as a heat accumulator, limiting the direct impact of low temperatures on the primary facade.