The perforated flat blades you are referring to are an innovative concept of aluminum flat slats specifically designed for use in ventilated facade projects or as cladding for walls.
These flat slats are available in three different sizes (78, 170, and 177 mm) and can be installed independently or in combination, allowing the addition of perforated colors and textures to achieve a more appealing look.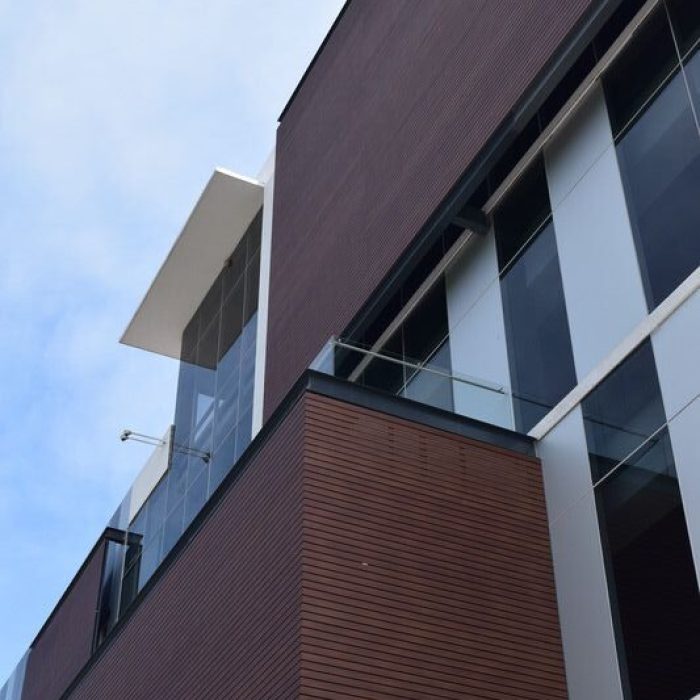 The separation between the slats promotes induced ventilation in the intermediate chamber between the lattice and the building envelope, regulating the temperature and minimizing water infiltration.
In addition to their application in ventilated facades, these flat slats have also become a popular decorative option in ceiling design, pergolas, and green walls.
They offer a high-quality solution with a wide range of laminated finishes that rival the natural appearance of wood.
These types of coatings applied to aluminum profiles only require cleaning once a year with water and mild soap. The colors remain unaffected by direct exposure to sunlight.