También conocidos como persianas exteriores, cortasoles o celosías, son cerramientos que por sus características de diseño se convierten en elementos arquitectónicos ideales para su proyecto en construcciones con requerimientos específicos sobre ventilación, control solar, estética o ahorro de energía.
Los louvers de control solar están diseñados para limitar la incidencia directa de la luz natural. Reducen la temperatura en el interior del edificio y favorecen la transparencia, permitiendo disfrutar de un alto grado de visión desde el interior.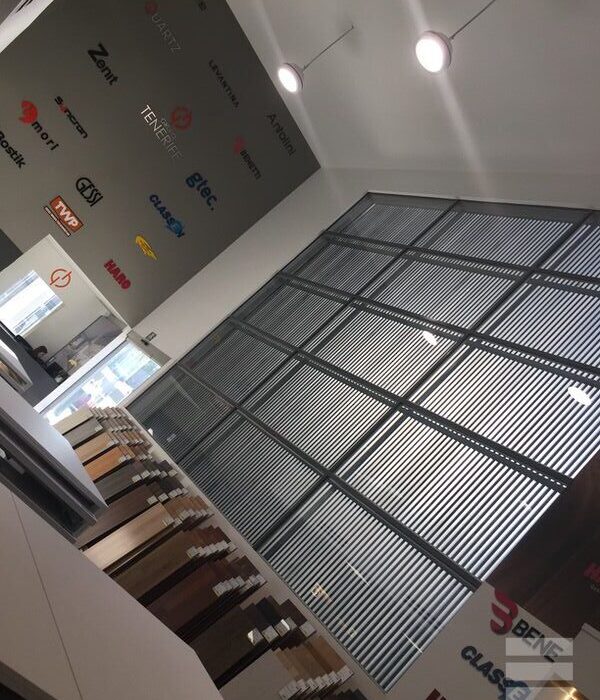 Efficient design for solar control.
The louver can be installed horizontally or vertically, depending on the aesthetic or solar control needs determined by the architect. Vertical installation is the ideal choice for areas where visual comfort and reflection control are important.
Perforated louvers in ventilated facades allow light to pass through while reducing the temperature inside the building, resulting in energy savings for cooling.
Perforated louvers give the facade an opaque appearance from the outside, while from the inside, they almost disappear, becoming fully translucent, enhancing the view towards the exterior during the day.