Bien sea por su adaptabilidad, comodidad o belleza, las pérgolas se han convertido en uno de los elementos arquitectónicos para el control solar favoritos cuando se busca darle un toque de elegancia a los espacios exteriores de todo tipo de proyectos.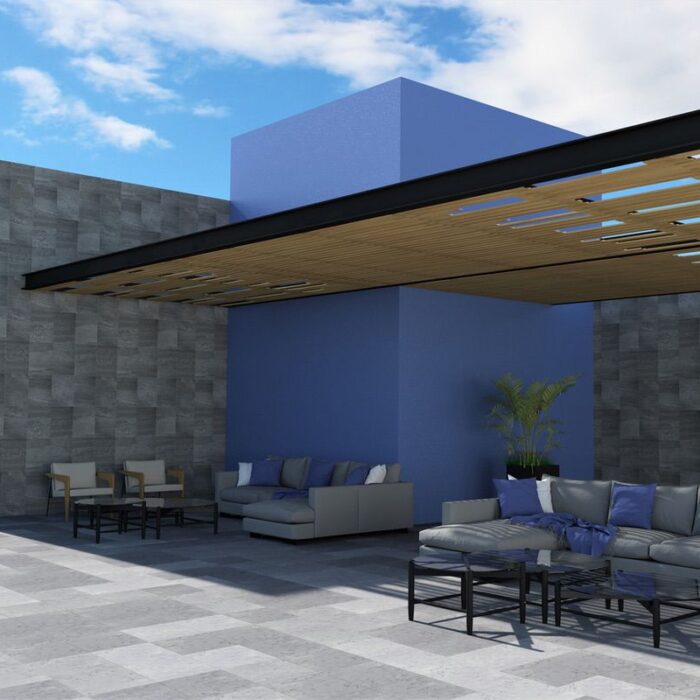 Professionals in passive shading system design
Simpleyfácil has designed a wide variety of models and installation systems tailored to simple steel structures in response to a growing trend of using pergolas in decoration and outdoor space design as passive solar control systems that allow for harnessing sunlight and saving energy.
Create your outdoor space
A pergola can help define a specific part of the terrace for a particular function. For example, it can create a leisure area, an outdoor dining space, a shaded area next to the pool, serve as an extension of a small porch, or even act as an outdoor garage.