Louvers are used in a wide range of applications for air movement, especially as air intake and exhaust in the design of ventilation systems or machinery rooms, as well as in exterior facade enclosures of buildings.
The engineering and design of ventilation louvers efficiently provide the required airflow for air conditioning equipment while keeping them concealed from the outside and protecting them from rain ingress.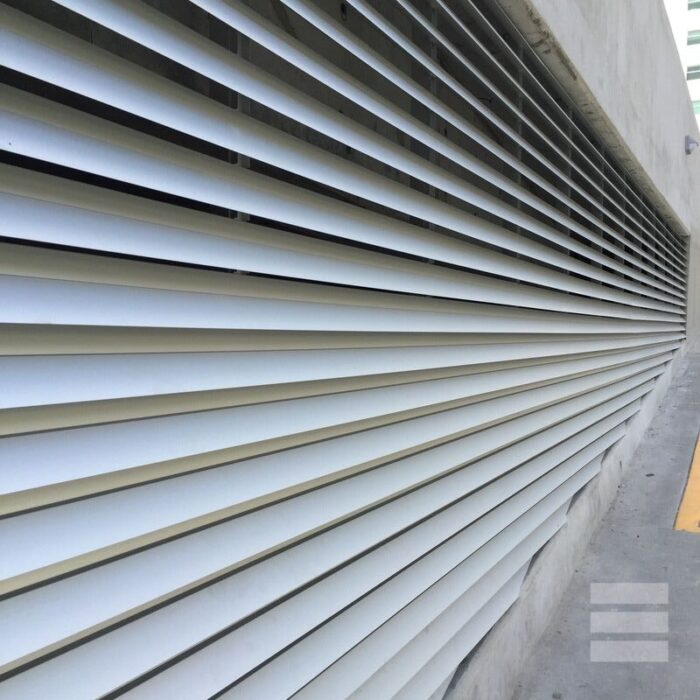 Engineering design to promote ventilation.
The air permeability surface provided by each louver model limits the volumetric airflow that can pass through the facade. At Simpleyfácil, we have systems that provide up to 70% free ventilation area, ensuring an optimal flow for the proper functioning of any air conditioning equipment.