PVC ceiling panels with wood finishes provide the final touch to any space.
This model with registerable slat panels is made of rigid PVC without plasticizers. The ceiling slats are pressure-fitted onto the supporting metal profile, allowing the system to be suspended below the primary ceiling or installed as an overlay.
The technological advancements in laminated coatings that replicate natural wood have made them popular for both interior and exterior applications in houses and buildings.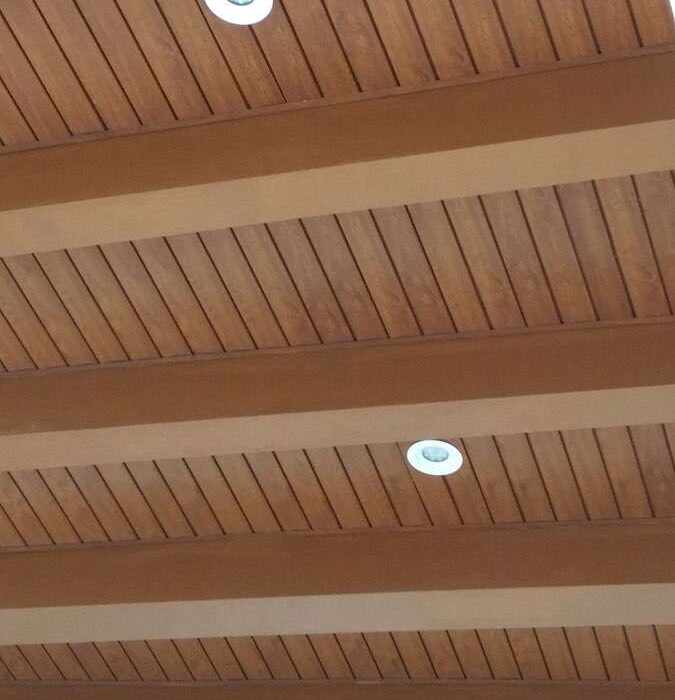 PVC used in the manufacturing of ceilings offers several advantages over other materials
Lower price
Durability
Easy handling
Aesthetics
Independent registration
Resistant to corrosive agents
Non-deformable
Easy cleaning
Resistance
The design of the system for the installation of the slats with pressure also allows us to easily extract them, thus providing access for the inspection and repair of electrical or plumbing ducts that have been concealed by the installation.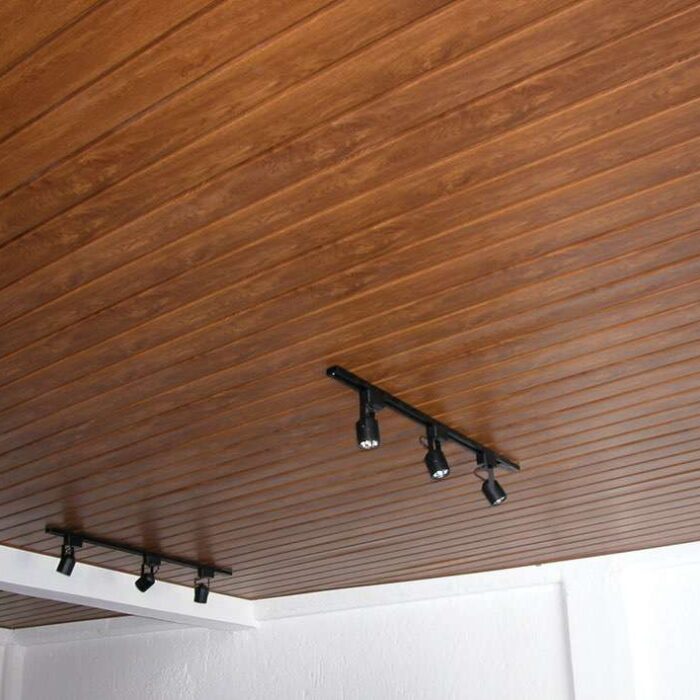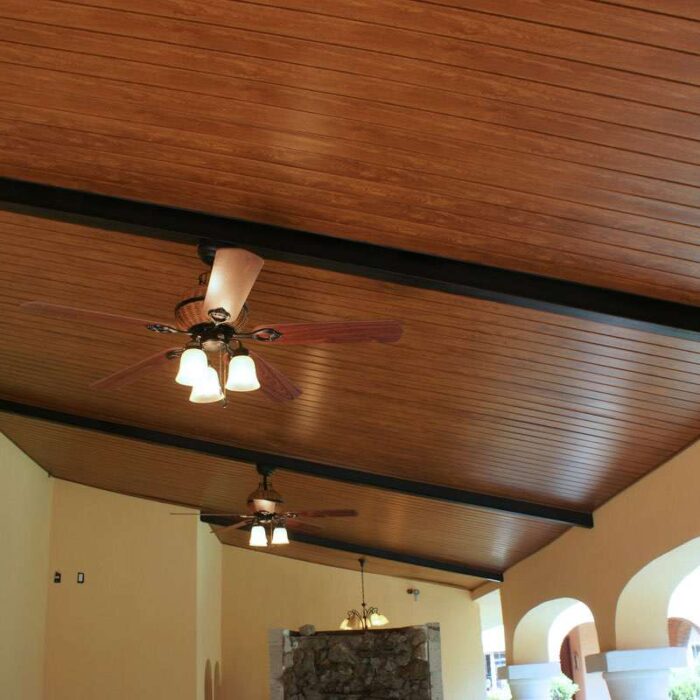 Create unique and personalized environments.
In our catalog of laminated finishes, you will find inspiration to create unique and personalized environments.
A variety of designs and textures follow the trend of offering different wood tones to decorate every room, from bedrooms to the living room, dining room, bathroom, and even the kitchen.
Exterior applications on terraces, eaves, and gazebos also embrace this trend to withstand adverse environmental conditions such as pollution, rain, snow, humidity, and rising temperatures.