Architecture is constantly evolving in its pursuit of products that allow buildings to make better use of natural light, achieve visual comfort, and enhance thermal control.
In recent years, we have seen an increase in the use of perforated metal sheets or panels in the construction sector and interior design. These sheets are captivating in appearance and highly versatile, making them an effective and innovative alternative for incorporating them into modern interior and architectural designs, or for developments where aesthetics are a fundamental factor. That's why we are witnessing a growing number of urban and domestic objects being manufactured with perforated sheets or panels.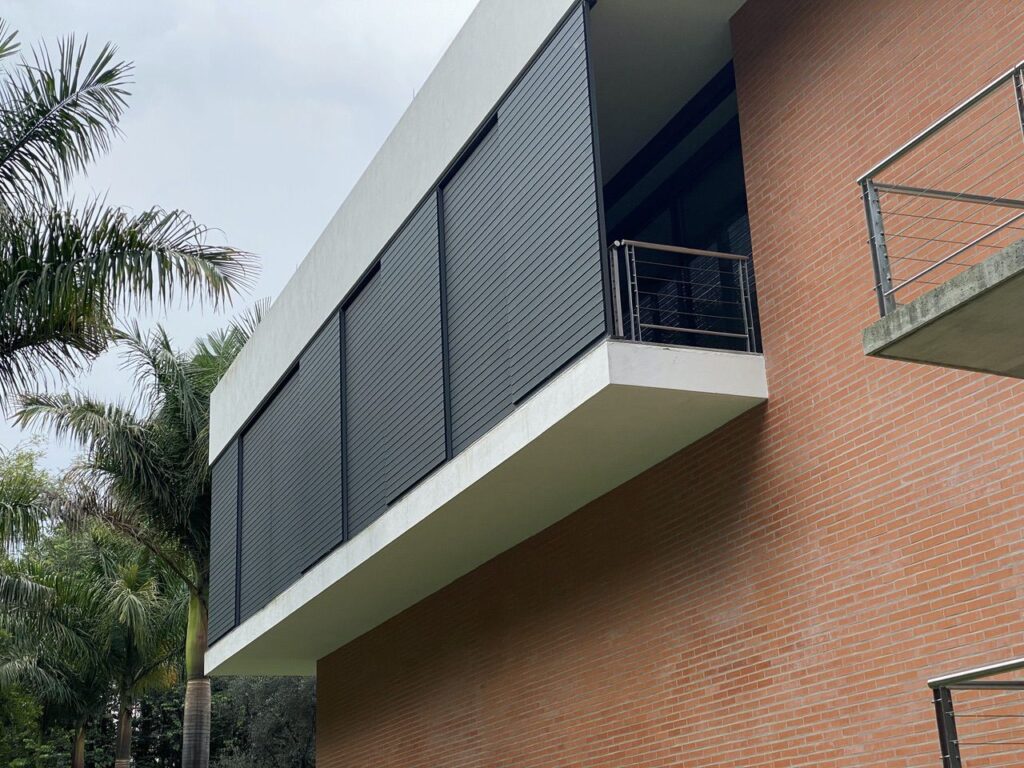 New technologies have allowed for the development of perforated forms and designs using aluminum sheets or through the architectural application of extruded profiles that offer exceptional resistance to corrosion, a variety of finishes, lightweight properties, and long-lasting durability that no other metallic material can provide.
Perforated sheets allow for the creation of original, attractive, and durable constructions. Unlike conventional steel sheets, perforated aluminum sheets and profiles offer resistance, permeability, and transparency.
Perforated sheets and profiles can be used as security panels, ceilings, louvers, sunscreens, and cladding for double-skin or ventilated walls or facades. They also serve as protection against noise, partition walls, and railings.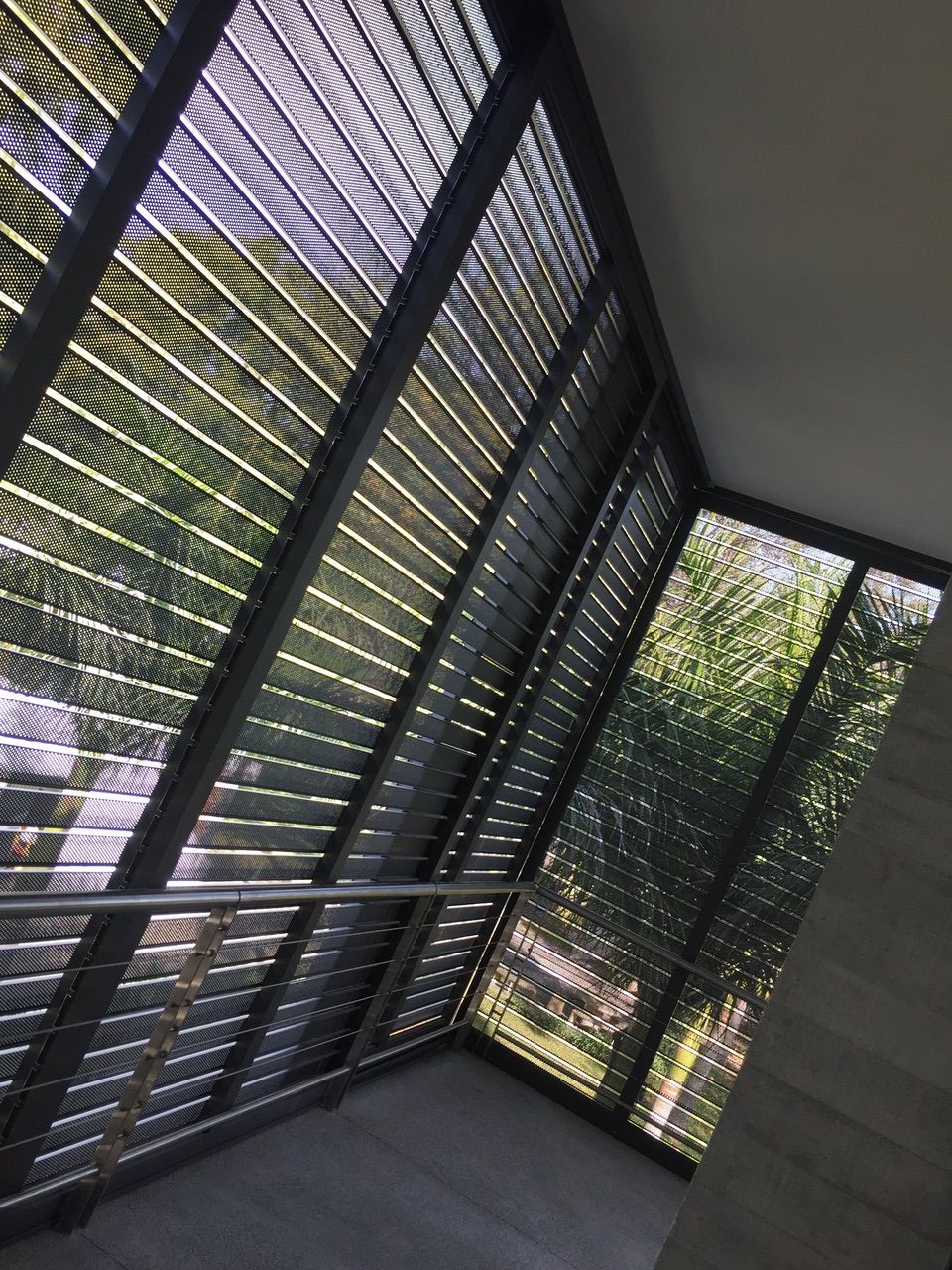 Railings designed with perforated sheet applications are not only attractive but also provide good visibility from the inside while protecting against prying eyes from the outside. Additionally, on hot days, they provide shade to the balcony or terrace while allowing for the circulation of air.
Perforated interior ceilings and wall coverings are a highly appealing option that also serve a variety of functions. They absorb sound and ensure optimal air circulation.
When applied to facades, perforated sheets allow for the penetration of natural light and direct sunlight, as well as the exchange of views. They also promote ventilation to varying degrees.
Translucent Walls
Constructed with translucent materials, the use of perforated profiles and sheets in facades is part of the design options available to architects for vertical enclosures in a building. The perforated surface separates two luminous spaces, allowing lateral penetration of light and diffusing it through the translucent material.
The development of ventilated facades has been greatly enhanced by the application of perforated panels and design louvers, which allow fresh air and natural light to enter the interior while protecting against solar radiation and heat. The perforated surface acts as a solar filter, providing a view from the interior of the building during the day while blocking the view from the outside. During the night, this effect is reversed as long as the lights inside the building remain on. Some designers take advantage of this condition to illuminate the perforated facades at night, creating an exclusive dynamism that only these types of perforated applications can offer.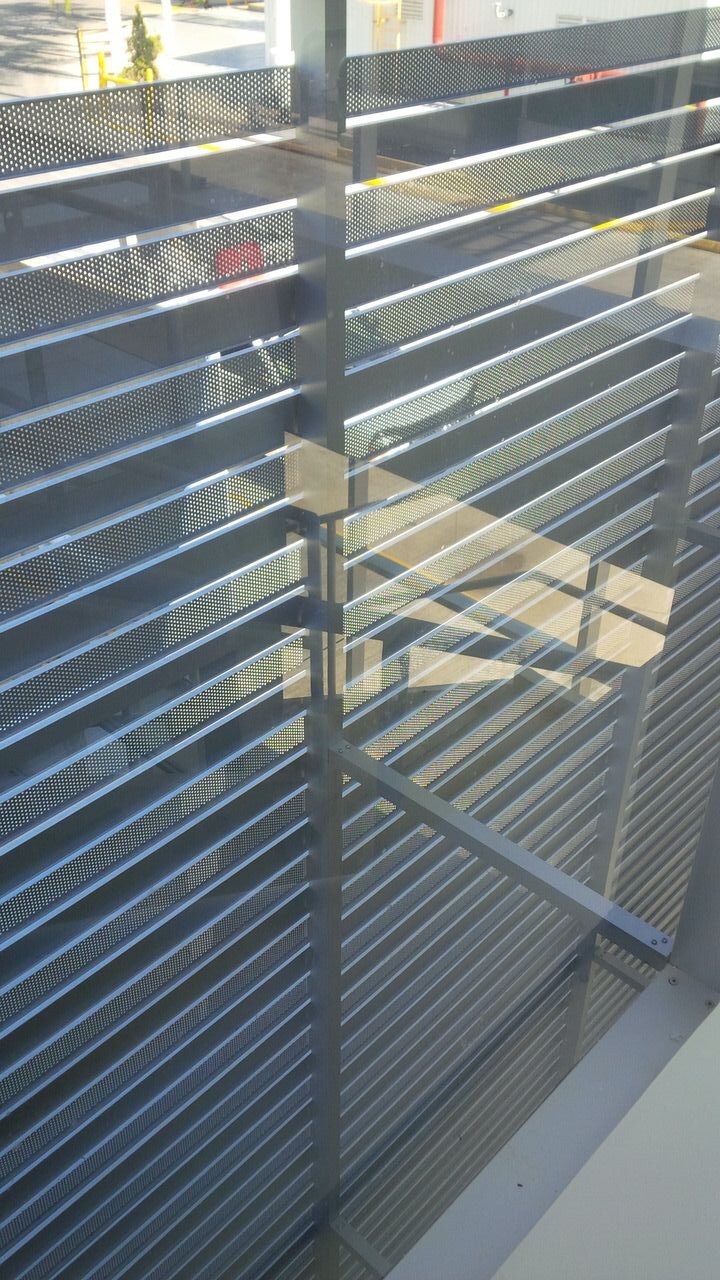 The perforations of the sheets come in various shapes and sizes. For example, there are perforated textures with round, square, rectangular, triangular, oval, hexagonal, rhomboidal holes, or fantasy holes. Perforated sheets are available in various materials such as stainless steel, galvanized steel, aluzinc steel, brass, titanium, corten steel, or polypropylene, with aluminum being the most common material.