Corten steel is a type of steel whose chemical composition (steel alloy with nickel, chromium, copper, and phosphorus) gives it particular characteristics that protect it against atmospheric corrosion without significantly compromising its mechanical properties. The surface oxidation of corten steel forms a water- and vapor-impermeable oxide film that prevents further oxidation from occurring inside the piece. This results in a protective action of the surface rust against atmospheric corrosion, eliminating the need for any additional galvanic coating or painting.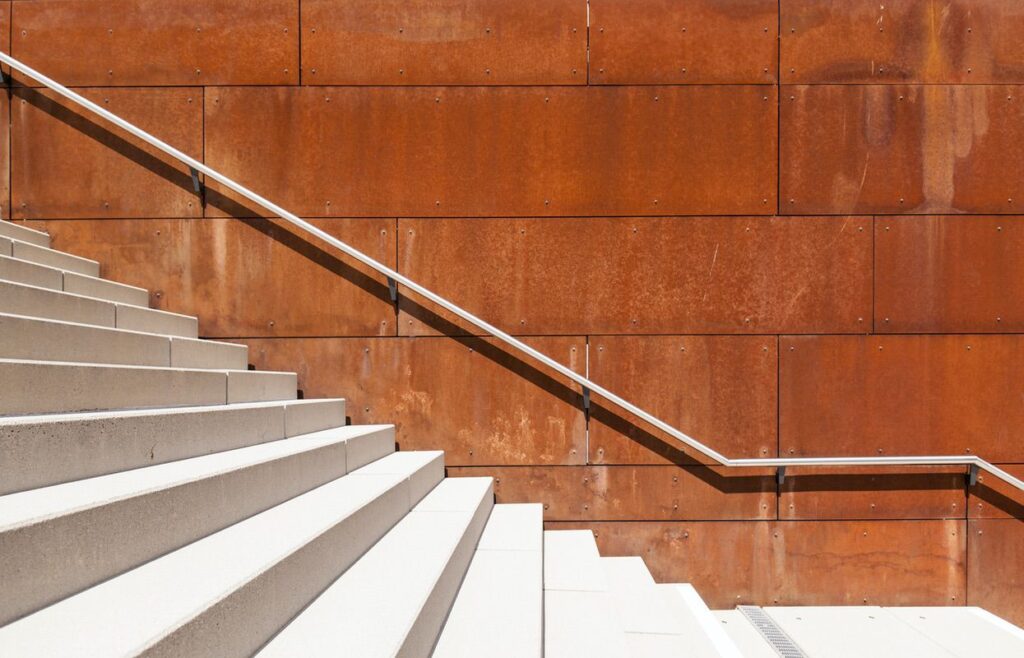 It is very common to come across other types of artificially hyper-oxidized steel that are mistakenly called corten steel. In this sense, it is important to remember that corten steel has a specific composition with a high content of copper, chromium, and nickel, which gives it a characteristic reddish-orange color that extends across its surface with colors and shades that evoke the passage of time.
This color varies in tone according to the degree of exposure to the elements, darkening towards a dark brown shade as the degree of environmental aggression increases. It also depends on the cycles of sun, rain, and wind to which it is exposed. It is important to consider that the particles of surface rust that come off with water can stain other surfaces in contact with or exposed to this effect, which can be very difficult to remove.
This finish has been part of a rising trend promoted by architects, engineers, decorators, designers, landscapers, etc., as it has the property of changing its appearance during the oxidation process and due to the effect that light and atmospheric conditions have on it. This characteristic is highly valued by some design professionals and is a unique and distinctive feature in many of their projects.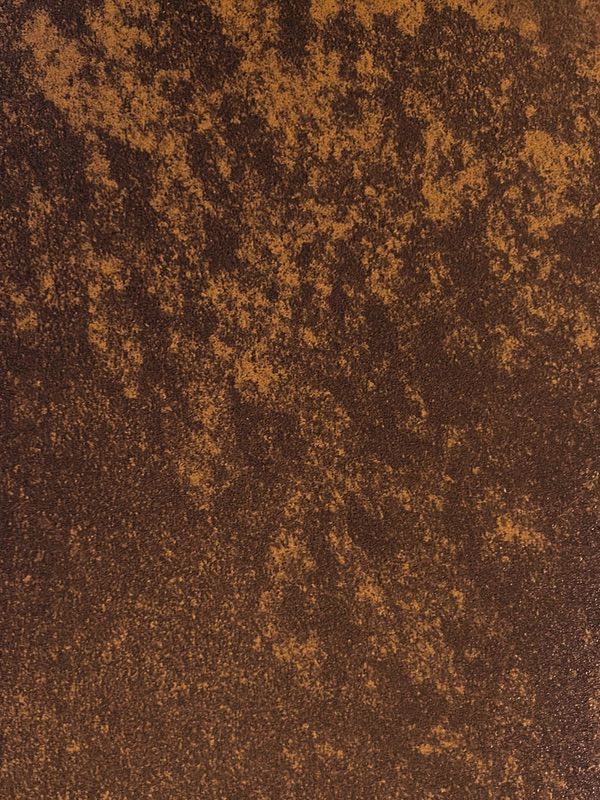 The laminated coatings brand Skai has developed various foils for application on aluminum or PVC profiles, inspired by the corten steel finish, which show different snapshots of the surface aging process of this type of steel. A variety of patterns reproduce the natural appearance provided by this finish when exposed to the elements, preserving it over time and mitigating the adverse effects that this process can have on the surface of other materials. These proposals have been integrated into the façade finish portfolio offered by Simpleyfácil to meet the demand of professionals seeking this trend to personalize their projects.