It is becoming increasingly common to see terraces and pergolas integrated into facades as an extension of the social area of a home. These spaces are designed with double-height or higher ceilings to enhance these outdoor environments, which are often covered and decorated with linear ceiling systems made of wood or other materials that do not offer guarantees against weather conditions and environmental effects.
To address all these challenges without limiting the imagination of architects and interior designers, Simpleyfácil® has developed a wide range of solutions for the installation of extruded aluminum ceilings. These ceilings are available in anodized, painted, sublimated, and laminated finishes. They provide a durable and weather-resistant option for enhancing the aesthetics and functionality of terrace and pergola areas.
By using these aluminum ceiling systems, architects and designers can unleash their creativity while ensuring long-lasting and visually appealing solutions that can withstand the elements. The variety of finishes offered by Simpleyfácil® allows for customization and integration with different architectural styles and preferences.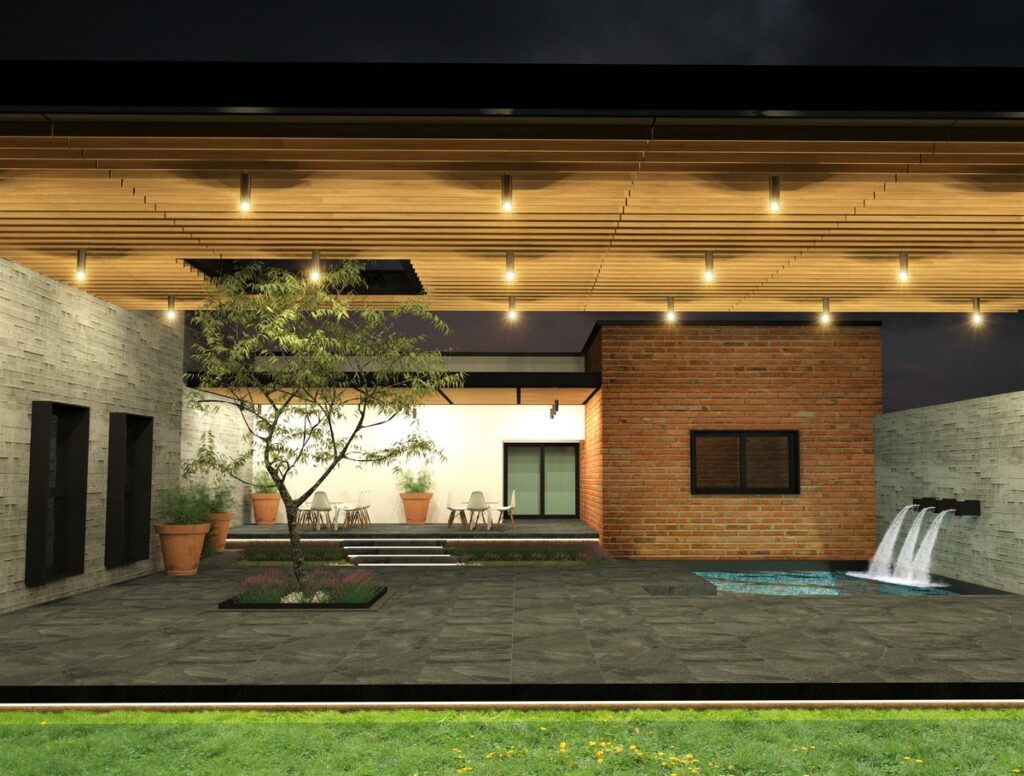 The aluminum ceilings from this prestigious brand are not only functional but can also remain in perfect condition for many years, even in adverse conditions such as rain, snow, humidity, and heat. Their installation can contribute to the energy efficiency of spaces by providing thermal insulation to the building envelope. In terms of aesthetics, these aluminum ceilings come in a wide variety of painted or laminated finishes, allowing for personalized and warm atmospheres. For instance, wood-look finishes add character and warmth to these leisure spaces. They offer an alternative solution to natural wood applications that are sensitive to the environmental factors and require high maintenance.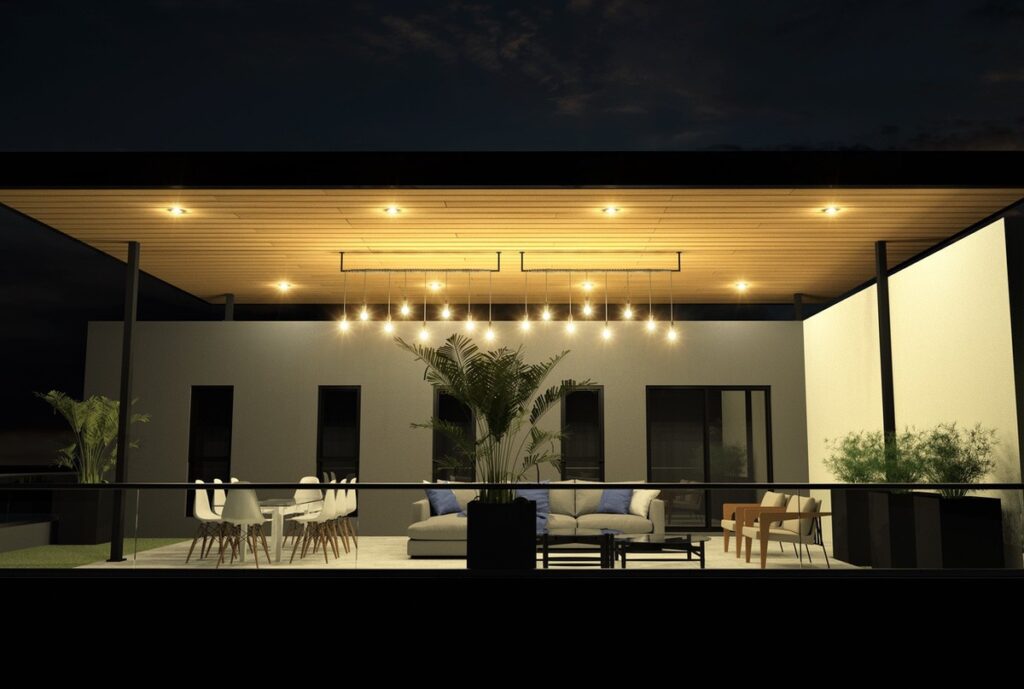 In many cases, the same application is sought for pergolas and canopies that require protection against rain by integrating glass roofs or insulated steel panels filled with polyurethane. In both cases, it is advisable to install an aluminum false ceiling that adds style and design to the environment while providing cool shade and protection from UV rays.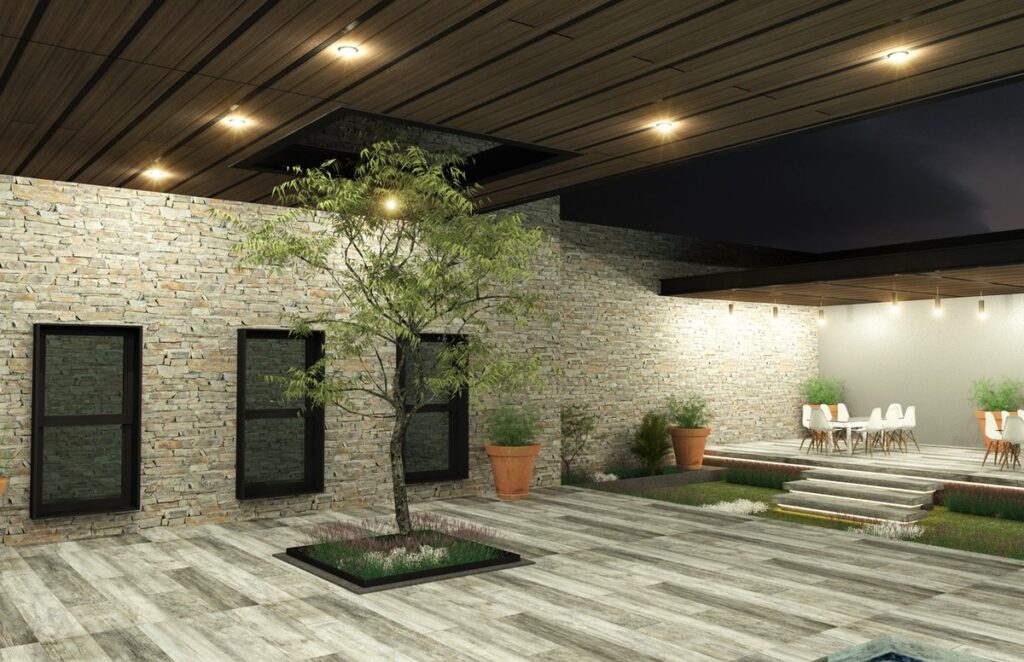 The installation of aluminum false ceilings is straightforward, as it is a lightweight material that can easily adapt to both simple and complex structures for assembly. Its low maintenance requirements also make these aluminum ceilings stand out, as they do not require complicated cleaning tasks, allowing them to remain in good condition for many years.
Having access to the extensive range of solutions offered by Simpleyfácil® for the design and decoration of these spaces will always be an excellent choice for those seeking a durable, highly decorative, and high-quality material. Whether it's for residential or commercial projects, the versatility and quality of Simpleyfácil® solutions ensure a reliable and aesthetically pleasing result.